We Create Better Life For You!
small electric appliance manufacturer in China
The best small electric appliance application solution, at a lower factory price than other manufacturers in China.
Your best small electric applications manufacturer in China
As a leading manufacturer of small electric applications, Gomuco has extensive experience in designing, developing and manufacturing mini fans, humidifiers, air purifiers, soap dispensers, and aroma diffuser. We offer very competitive factory prices that can shrink your cost. We have a professional and efficient marketing team that will handle the transformation of all your ideas into the products you need. Fast quotes and 24/7 online support for your business, whether you are already a customer or not.
Gomuco Will Provide You Best CE Application Solution
Mini fans have always been a favorite product of brand distributors and retailers, with competitive prices suitable for promotions and as gifts.
Air quality has always been a primary concern for mankind, and air purifiers are well positioned to detect ambient air and improve the problem.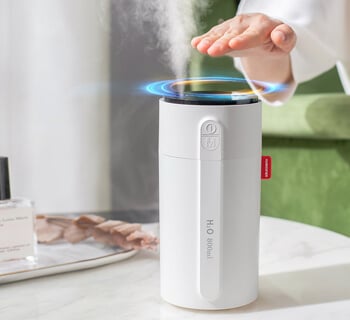 Humidifiers are able to control the ambient air humidity at 45%-60%, a healthy range that is beneficial to the human body. Conversely, it can be harmful to human health and cause disease.
The hands-free soap dispenser is automatically converts hand soap into foam for use in public places to avoid cross-touching and bringing bacteria and viruses. Safe and secure.
Sourcing small appliance Application Solution from Gomuco
Brands
Most brands look to factories to fulfill their customized product needs, to expand their product lines, and promotions.
Retailers
Sellers on Amazon, lazada and some retail sites are very interested in our products and have a high repurchase rate.
Wholesalers
They have several offline brick-and-mortar stores or well-established sales channels, and there is a large demand for purchases every year.
6 Key Reasons Why Buy
small appliance products From Gomuco
Experienced In Industry
5 years of experience in the consumer electronics industry, providing hot product options for Amazon and brand sellers.
Full Solutions
We offer industry analysis, designing, sampling, manufacturing, QA, logistic, Keep advising not just manufacturing.
All Customer Served
Have experiences work with both end-user and trading company, understand the difference between clients and user.
No Distance Service
Visit and joining shows in Europe & USA 2-3 times a year, 24/7 service, also easily face to face meeting, fast feedback.
Market Focus
Our market is mainly Europe & USA, we understand the local culture and policies in consumer electronics business.
Continuous Development
We offer continuous consumer electronics development and support, keep update your new idea, commit an upgrade service.
Consult Your small appliance Experts
We help you avoid the pitfalls to deliver the quality and value your small appliances need, on-time and on-budget.